Hot Blonde Uses Fingers
Jwles from Yanks.com is putting on a show… Using her fingers to display her talents, and eventually her "oh face". We can't wait to see that!
But for right now this tall leggy blonde beauty is buck ass naked, legs spread on the bed, fingers taking care of business – rubbing her pussy just the right way! You know, rubbing herself in a way that no man could ever rub her!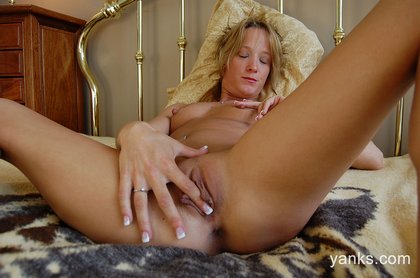 It's always beautiful watching woman masturbate like this!